Beverly Hills Leading Personal Injury Law Firm
Etehad Law is a full-service law firm nestled in the heart of Beverly Hills, California, with a dynamic team of attorneys and over two decades of experience. Specializing in personal injury, professional malpractice, and business litigation, they are renowned for delivering bespoke legal services that cater to their clients' distinct needs. Seeking to improve their digital presence, Etehad Law partnered with Persius to enhance their online visibility through a meticulously designed website, striking professional photography, and an engaging company video. This collaboration not only elevated their web presence but also mirrored the firm's commitment to excellence, helping clients, and their community.
Elevating Etehad Law's Digital Presence with Stunning Photography
To enhance the website's professionalism and extend Etehad Law's office elegance into the digital space, our photography team skillfully captured the essence of the firm with high-quality images. The shoot, conducted within the office premises, included dynamic team photos, distinct bio pictures of each member, detailed captures of the office's sophisticated art and décor, and interactive shots vital for the website and broader marketing initiatives. Throughout the process, we ensured an efficient and enjoyable experience for the Etehad team, reflecting the firm's dedication and environment through every shot.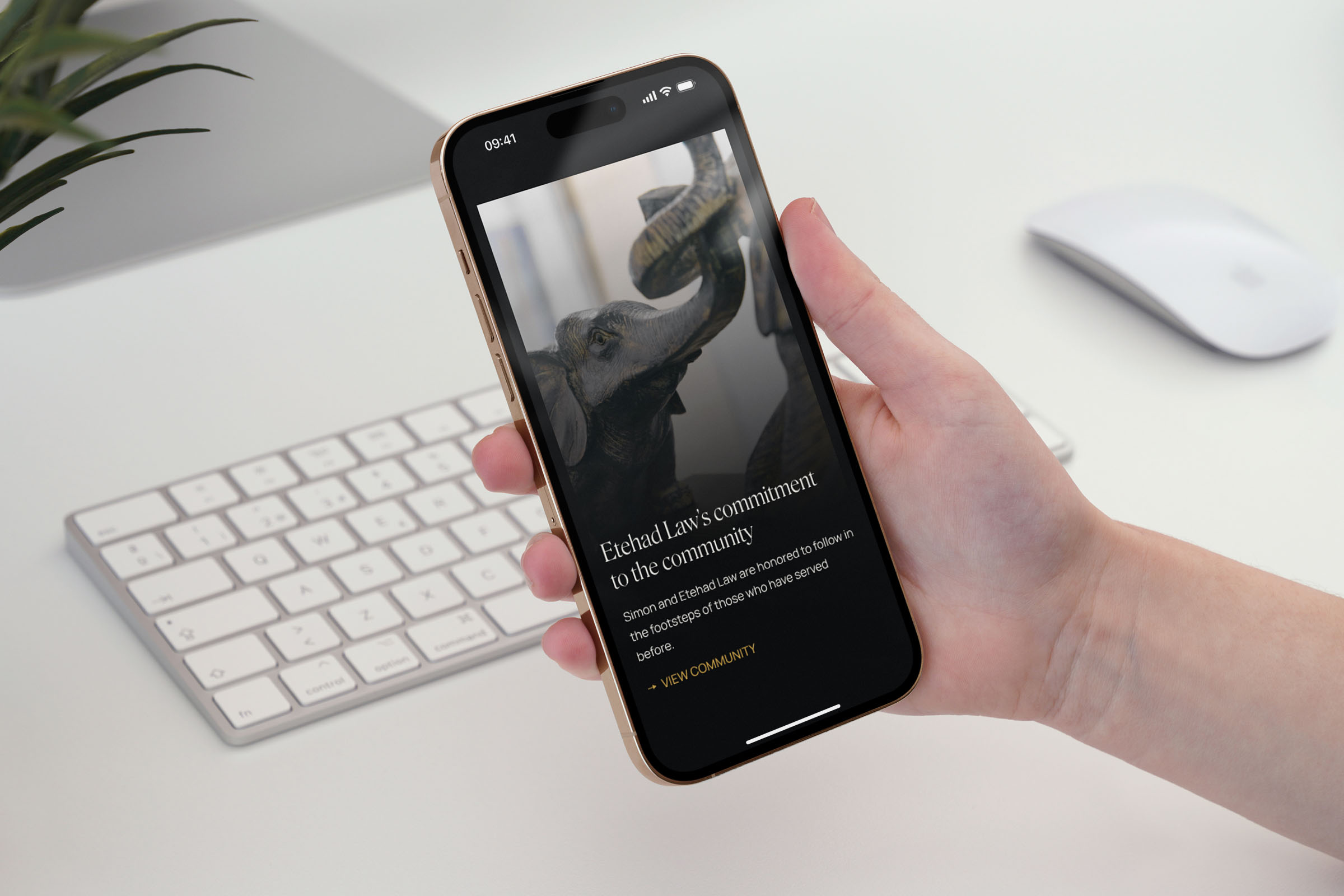 Transforming Your Law Firm Brand with Visual Storytelling
A well-crafted company video can visually narrate a company's story, showcasing its mission, leadership, goals, and standing. For Etehad Law, we produced such a video, filming inside their office and throughout Beverly Hills, CA. Utilizing the photogenic qualities of Etehad's team and several professional models, we depicted two client journeys, highlighting the experience of collaborating with Etehad Law. The end product instills confidence in viewers, presenting a clear, reputable, and reliable team of attorneys who are genuinely committed to their clients' pursuit of justice.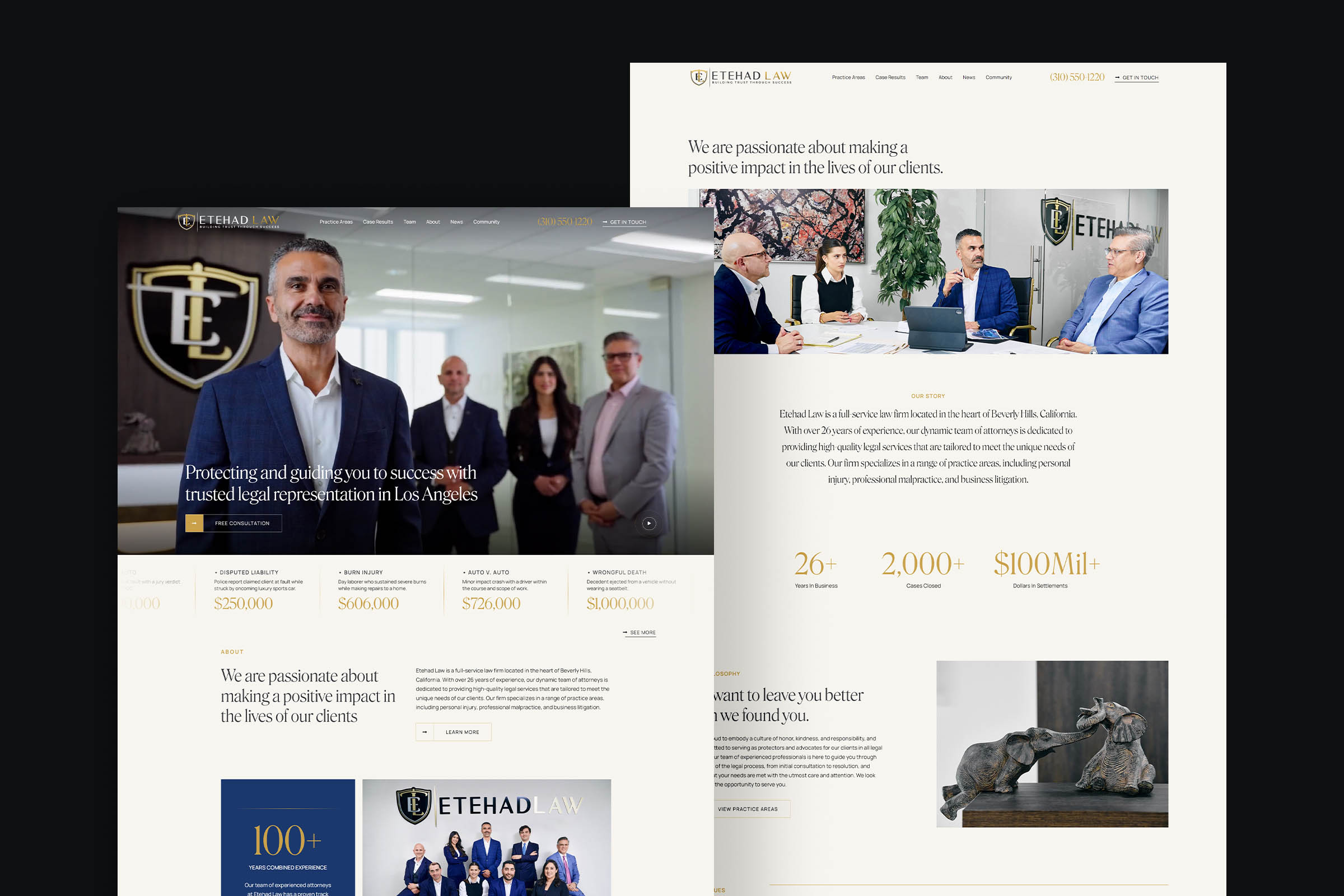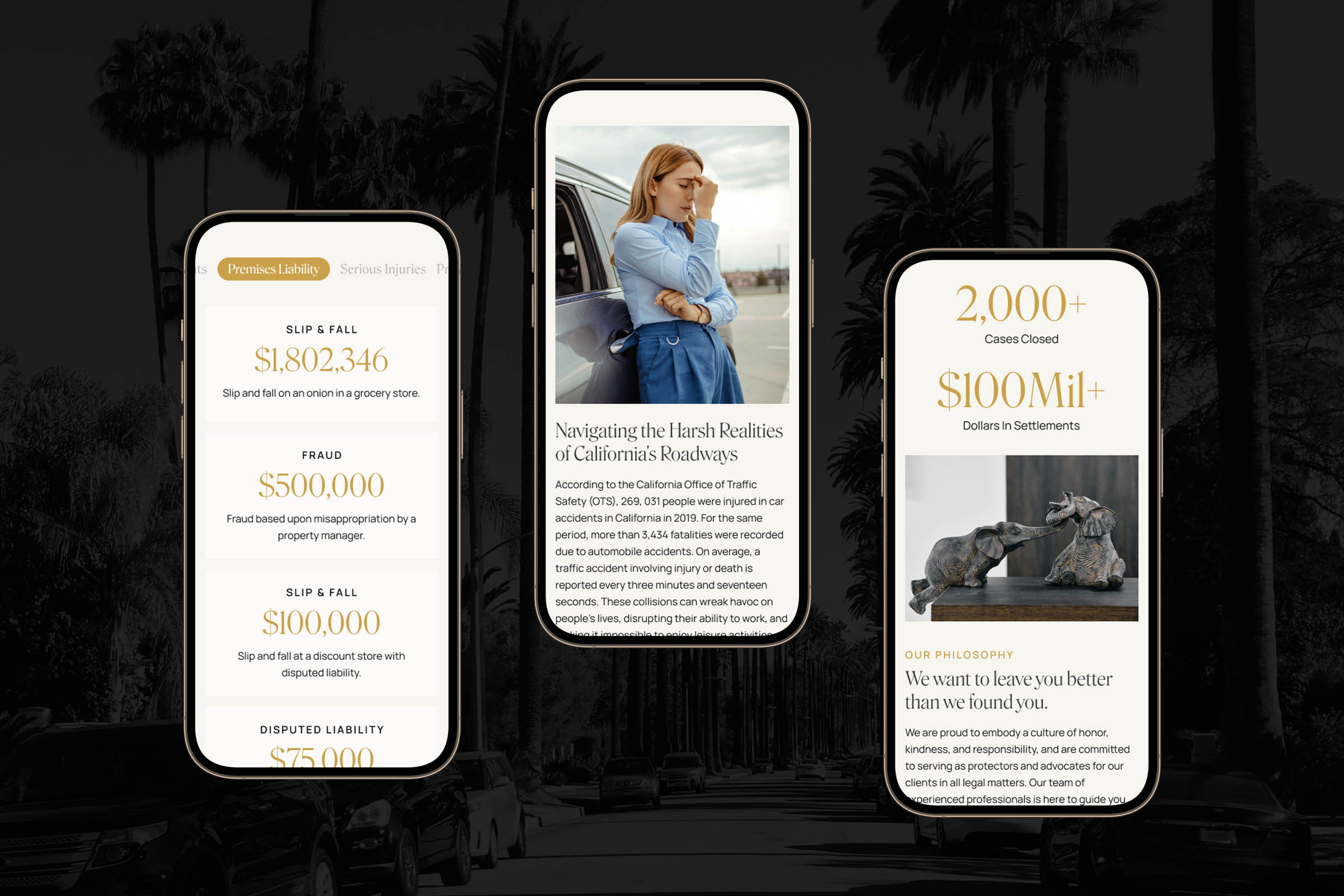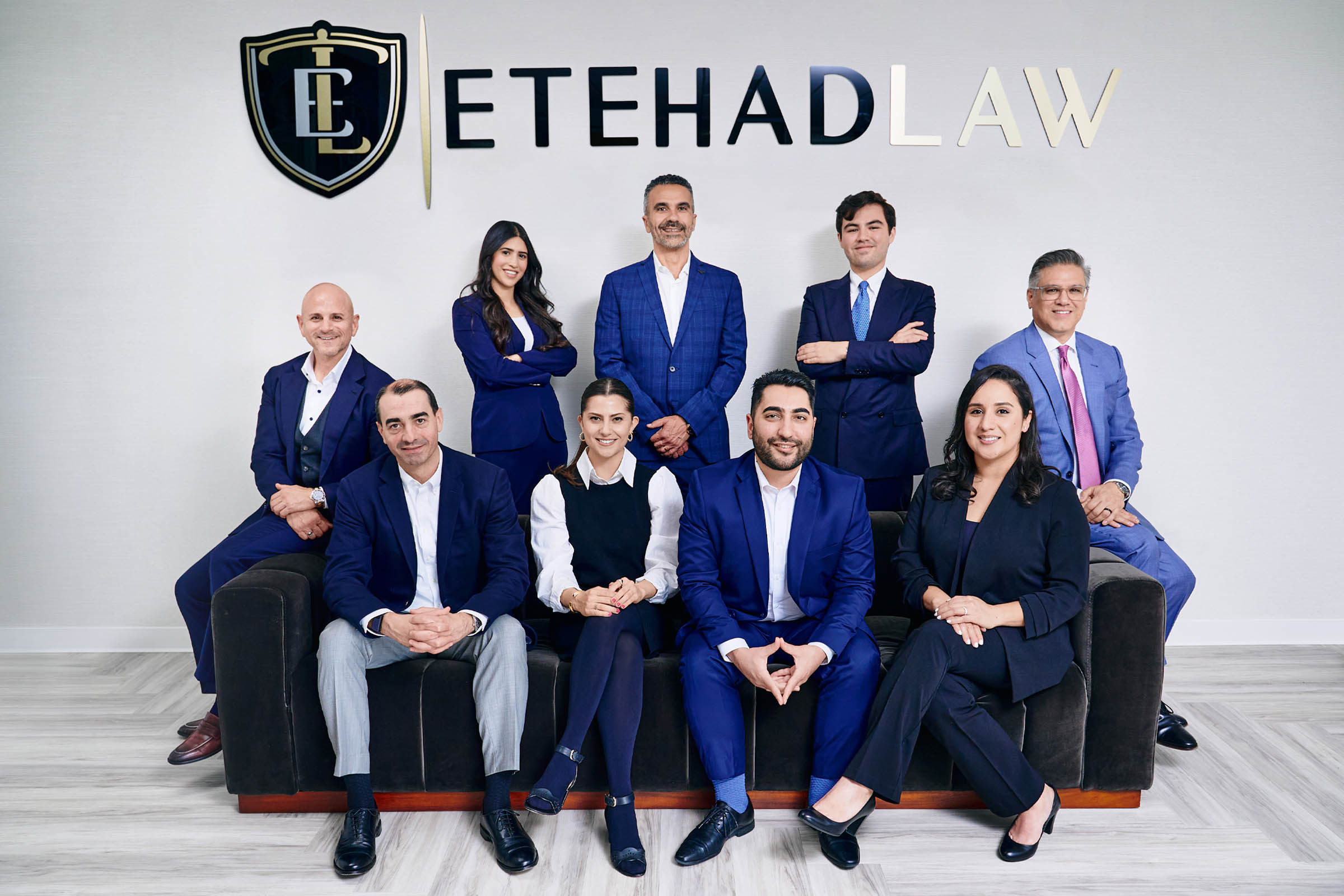 Setting the Gold Standard in High-End Law Firm Web Design
The redesigned Etehad website immediately impresses with its aesthetic appeal, employing animated elements and adaptive colors to enliven the user experience, while streamlined navigation directs visitors to key areas with ease. Through this elegant interface, users can swiftly pinpoint their practice area of interest, schedule consultations, learn about the representing team, view similar case outcomes, read testimonials, and witness the firm's community contributions. The strategic content and smooth transitions not only educate but also infuse each visitor with confidence, ensuring they feel secure in the hands of a trustworthy and skilled team ready to assist in their pressing legal matters.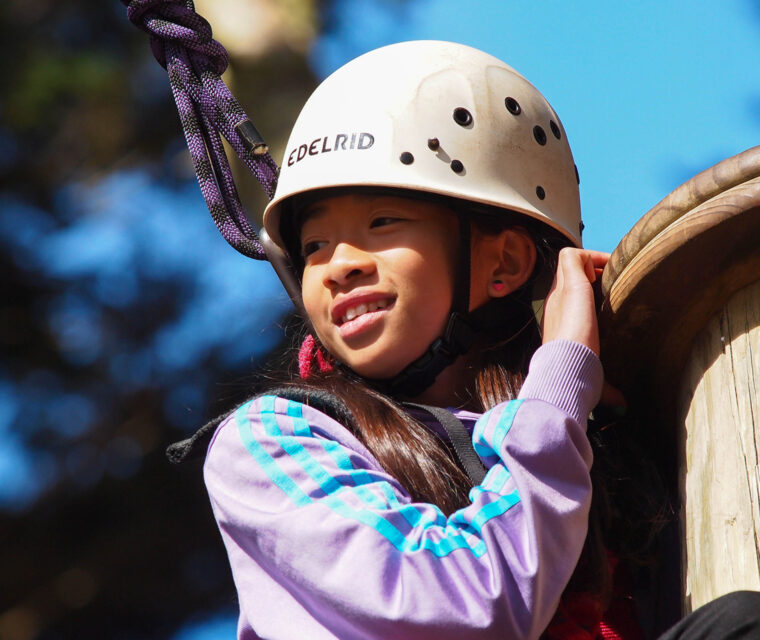 Nonprofit community youth programs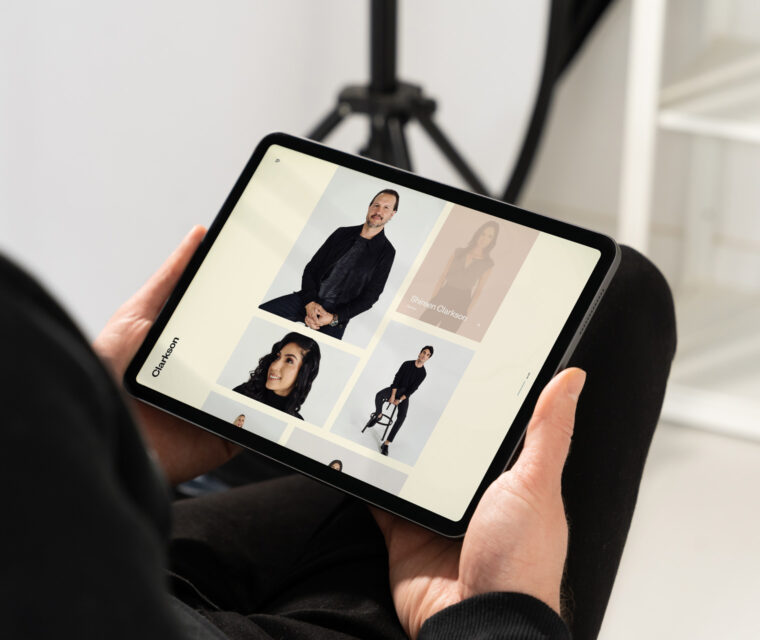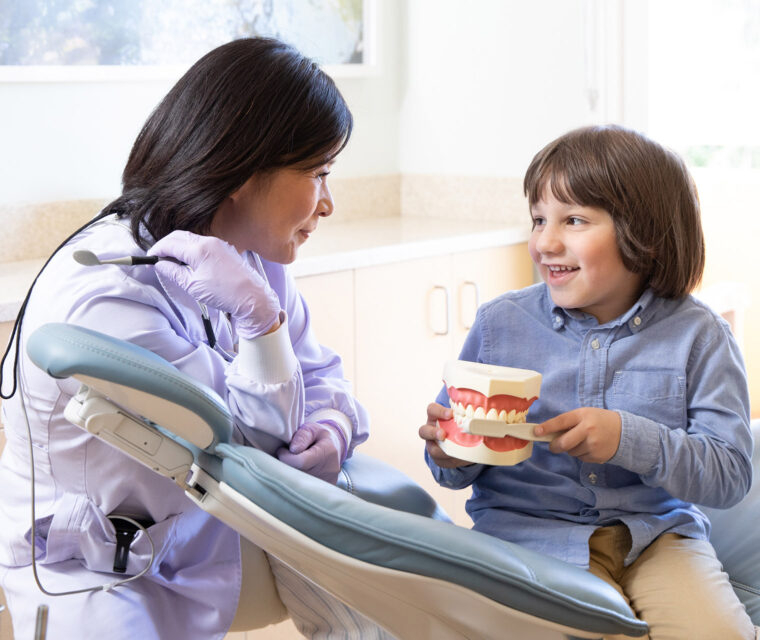 Integrative Pediatric Dentistry & Orthodontist