Redefining Legal Contracts
Lovell is a boutique corporate law firm offering outsourced legal services for everyday contracts.  Their experience and specialized knowledge in diverse practice areas, they are uniquely positioned to help their clients navigate the complexities of contract negotiation and management.  They partnered with the Persius team to create a new brand identity, photograph the team, produce a company video, and wrap it all together into a custom-designed website.
Redefining legal contracts with Lovell
The Lovell logo is a visual distillation of the firm's commitment to making success straightforward and efficient for clients. Employing a minimalist and refined design alongside modern, geometrically balanced typography, the logo exudes approachability. The unique division of the 'O' through a diagonal slice signifies the dynamic, streamlined partnership that Lovell cultivates with its clients. When displayed digitally, this 'O' is animated to underscore the notions of ongoing progress and achievement. The chosen color palette emanates a sense of welcoming warmth, while also commanding respect. Collectively, the design components work in harmony to position Lovell as a forward-thinking and reliable legal ally.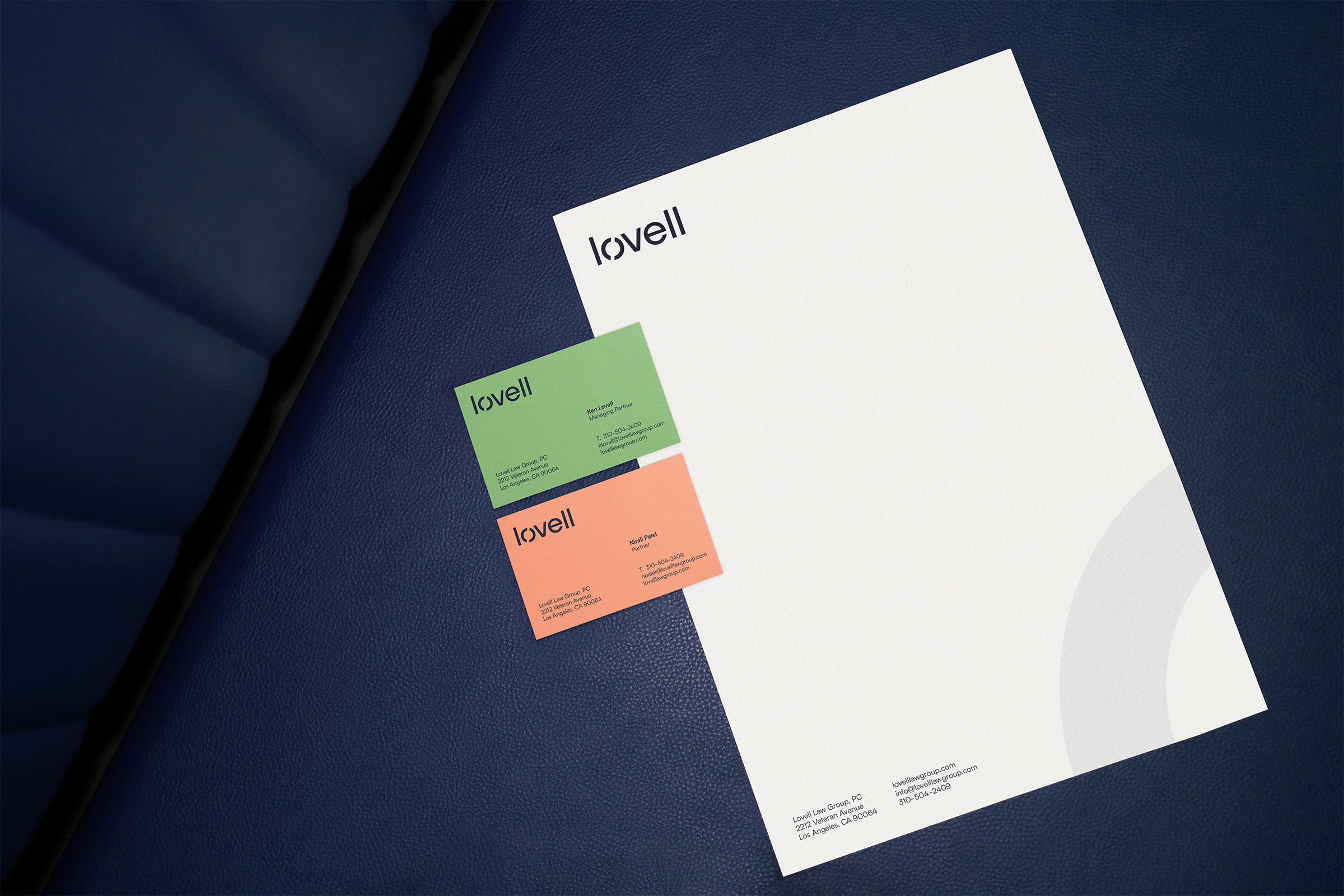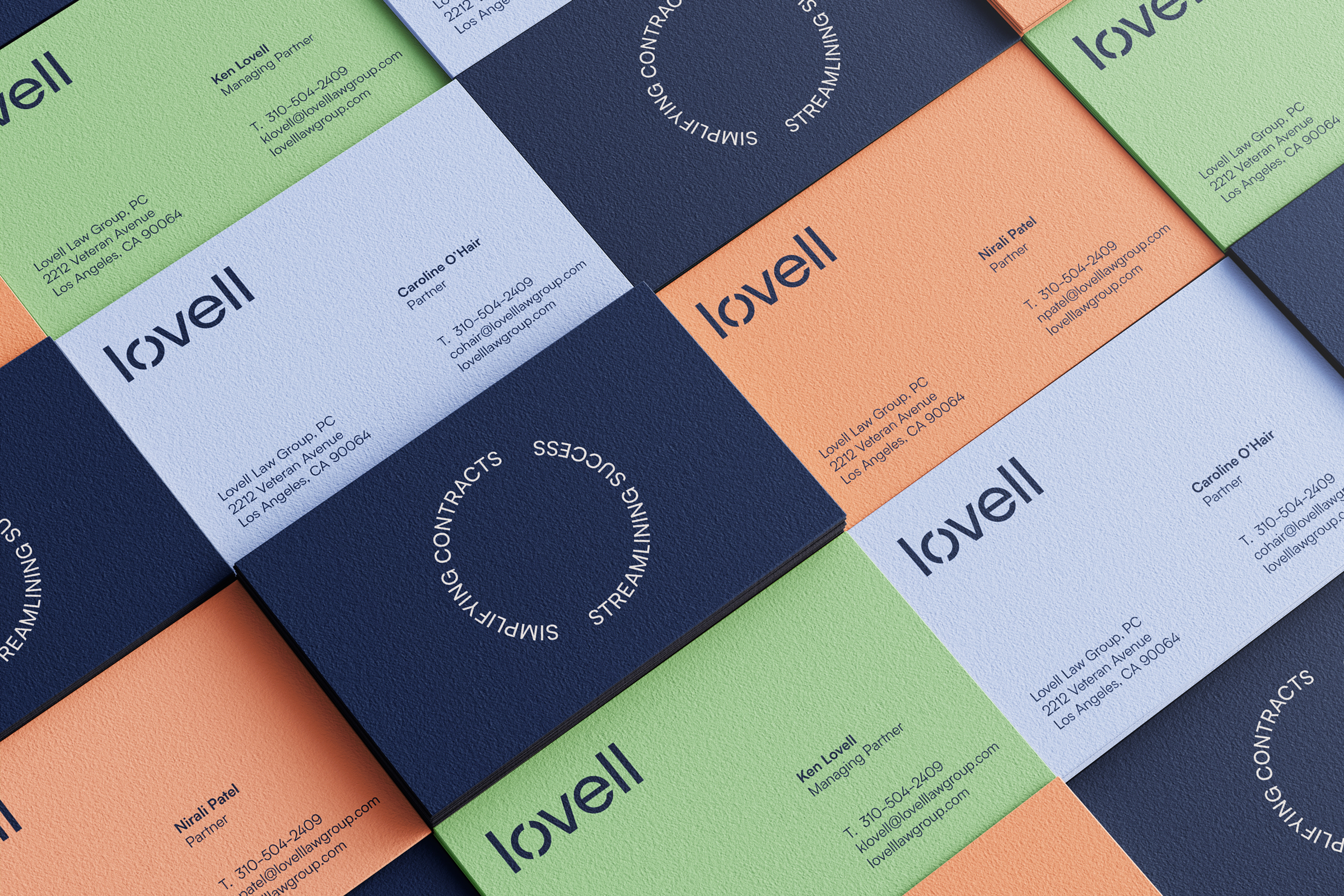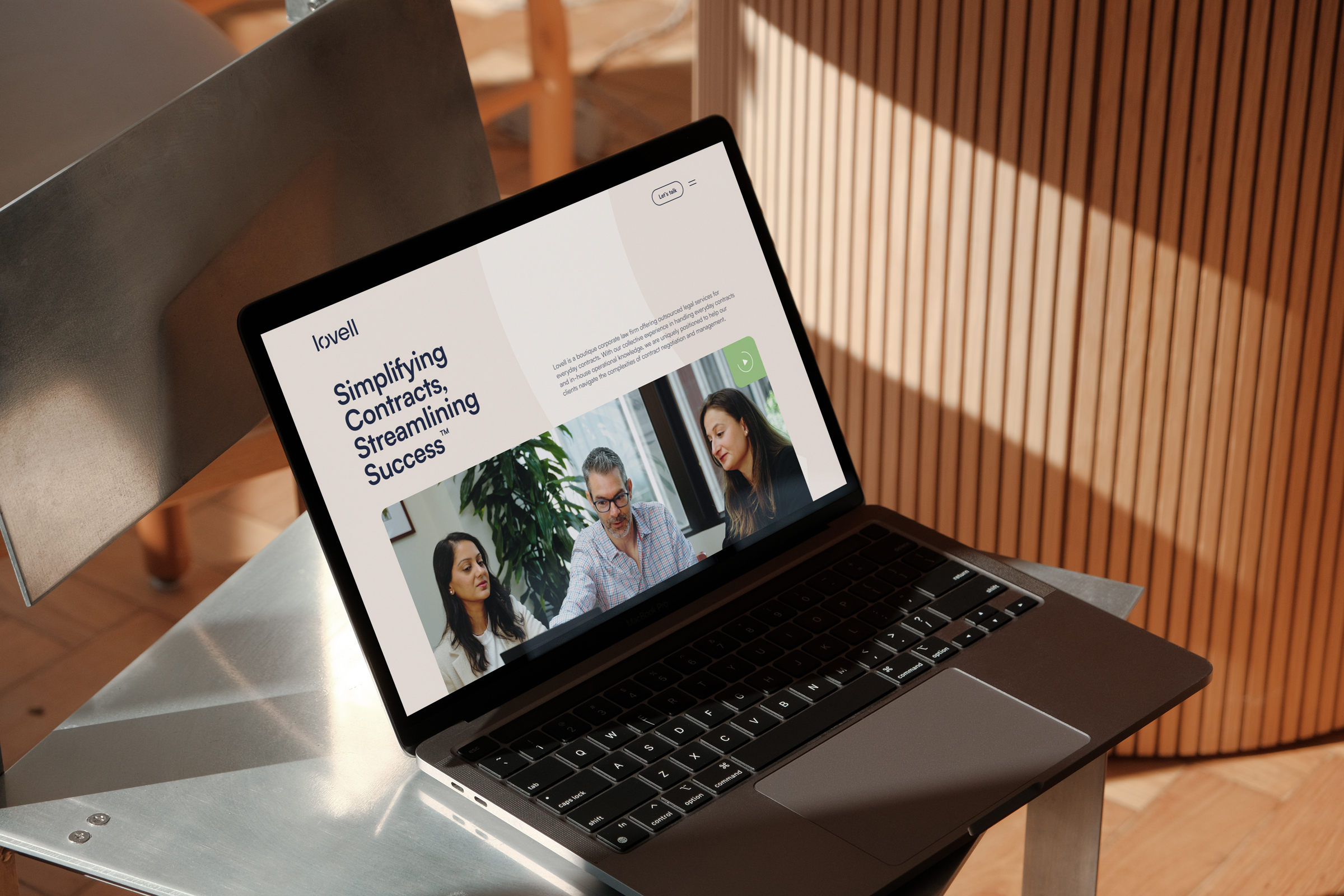 A leveled-up website to seamlessly activate the refreshed brand.
We carefully curated the Lovell website to embody a modern, high-end aesthetic, all while honoring the brand's core values of simplicity and approachability. Visitors are immediately greeted with a unified brand experience, complemented by professional photography of the team, a well-crafted company video, and compelling narrative about Lovell. Every webpage is engineered to boost engagement, featuring intuitive layouts that easily guide the audience through Lovell's suite of services and expert team. Innovative dynamic zones, equipped with scroll-triggered animations, bring the site to life, while strategically located calls-to-action offer visitors a clear pathway to connect with the Lovell team.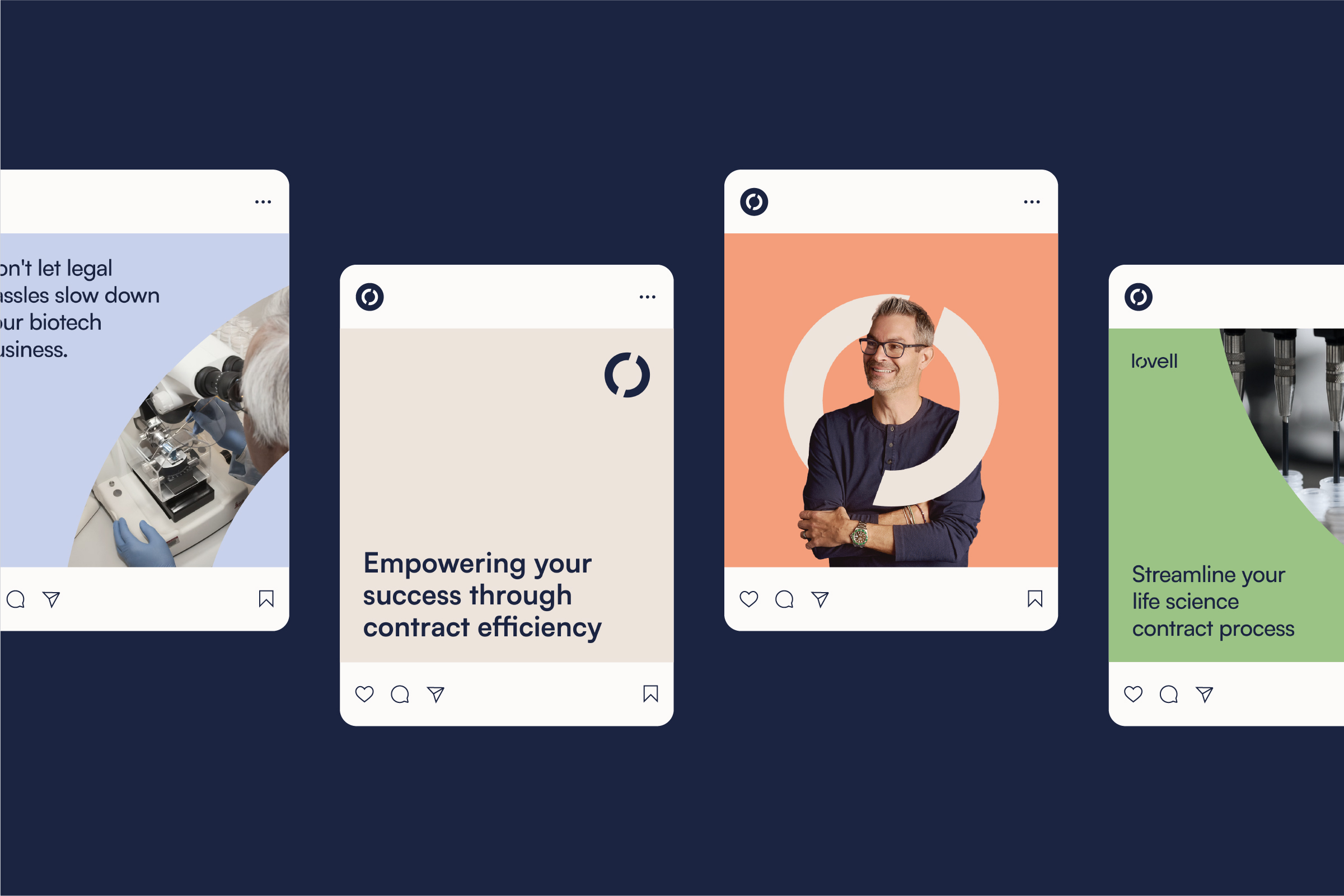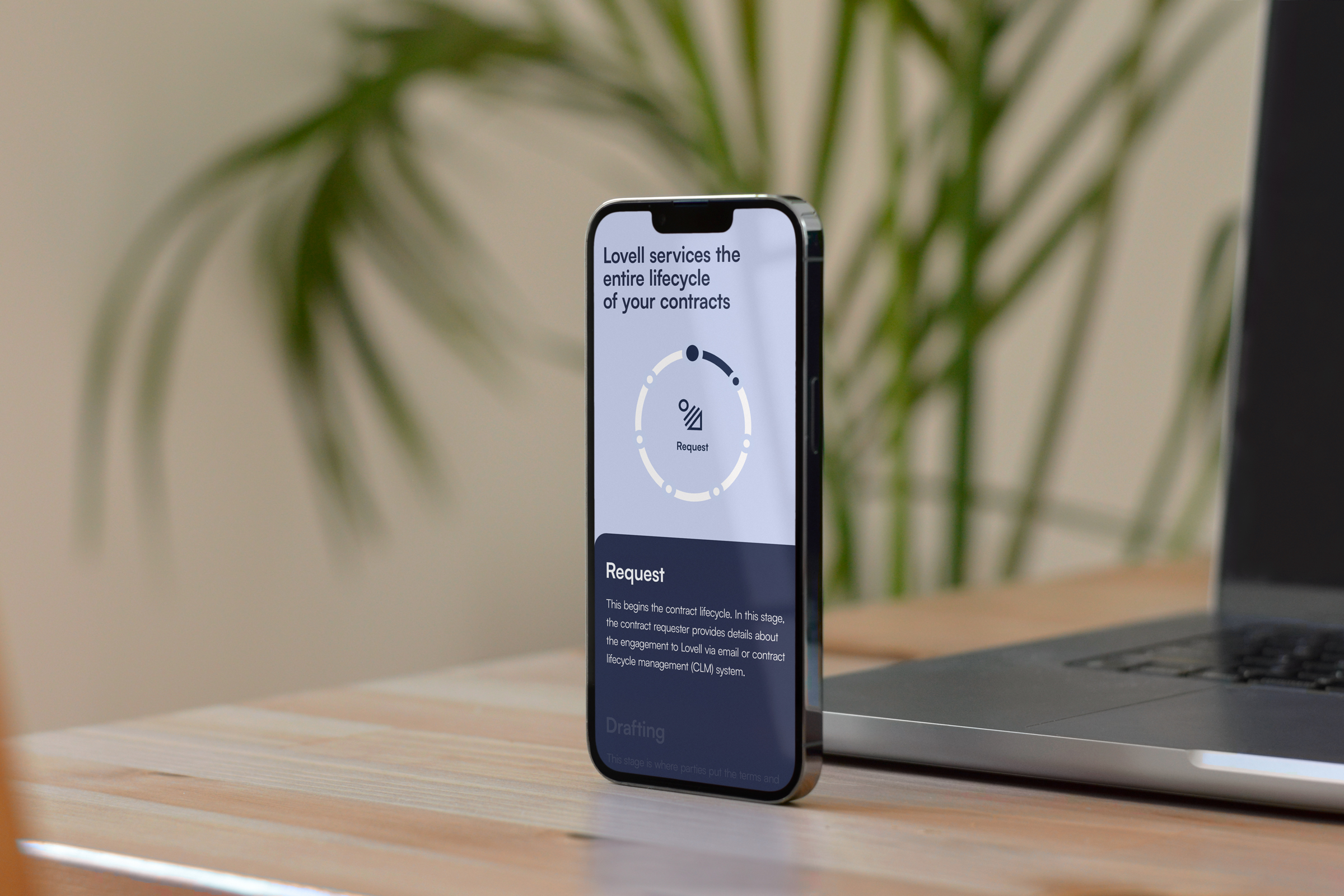 Crafting brand stories through captivating visual narratives
At Persius, we believe imagery and video are essential for brand storytelling. We conducted a professional photo shoot to align Lovell's team visuals with their brand identity, capturing modernity and approachability. These portraits, integrated into the website, enhance trust and engagement. Our team also managed Lovell's brand video production, shooting, and editing. The filming coincided with the photo shoot, maximizing location use. This approach produced a compelling video that not only tells Lovell's story but also showcases their client value.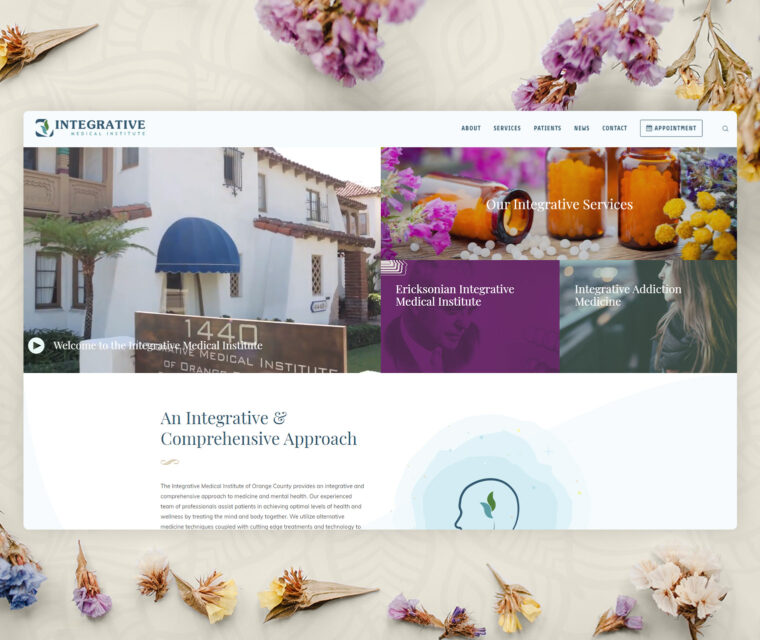 Integrative Medicine & Mental Health Clinic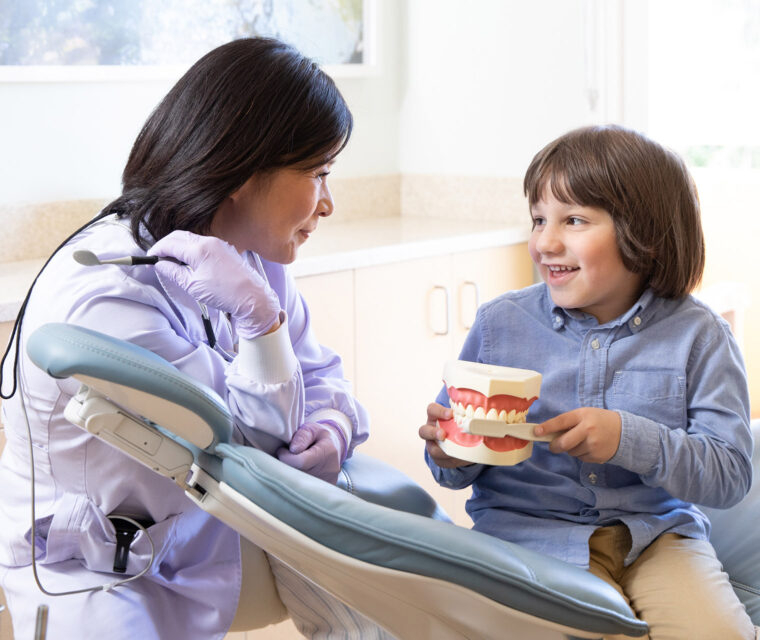 Integrative Pediatric Dentistry & Orthodontist